Dear friends, we would like to express our gratitude towards you for the awesome response that you showed towards ESPI and for our Easter Bazaar!
Without a doubt, Sunday will remain a memorable day for all of us! We hope you enjoyed yourselves as much as we did too, and if you were not able to attend our Easter Bazaar don't forget that we are open every Sunday from 11.00 – 14.00.
We were deeply touched and overjoyed at the number of visitors we had at our event, our home! We hope that the love and support you showed us might signify a new beginning for ESPI and our animals!
We thank you again for everything and hope you will visit us again soon to enjoy the spring countryside at our stables and the company of our animals!
Of course, this event would not have been possible without the participation of so many people. For this reason we would like to thank all our volunteers, stall participants and artists and all those who offered so many wonderful gifts!
Please watch our video showing some of the captured moments of the event accompanied by the sounds of  Southern Lights who entertained us perfectly!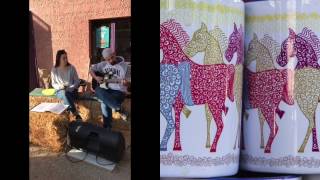 We would like to thank ALL who donated so generously towards the success of our raffle with such amazing gifts! They were many and varied!
The drawing of the raffle took place late in the evening following our live music segment with the talented Southern Lights band who entertained us and witnessed by all who remained with us till late.
The winners therefore are the following as you may see in the attached images/charts.
Congratulations to all of you!
Thank you again and we hope to see again at ESPI to enjoy the spring countryside together with our furry friends!